INTERESTED IN PURSUING YOUR ACADEMIC AND SPORTING CAREER IN THE USA?
Apply
Tom Milner - Soccer player at Central Baptist College, AR
---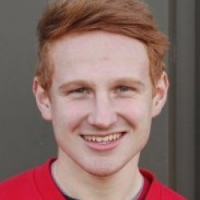 Since a very trust worthy friend put me in touch with David Bainbridge at Future Pro USA, I have had a very smooth and helpful transition from England to the US. Scott Clapperton has been very tentative, making sure that any questions are answered. No matter how busy they were, they would always pick up the phone to have a chat and update me on what was going on. The company uses the quote "Risk Free Scholarships", and I couldn't of put it better myself. I am currently going through my freshman year and Scott is still in touch. They do not leave you on your own. One happy customer.