INTERESTED IN PURSUING YOUR ACADEMIC AND SPORTING CAREER IN THE USA?
Apply
Eric Baldwin - NCAA coach
---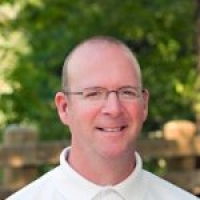 It is a pleasure to recommend David. I have known and worked with David in different capacities over the last 5 years. David brings a wealth of experience to his clients and the coaches he connects them with. He has seen the student/athlete equation from multiple perspectives; (1) having been a recruit himself, (2) being an accomplished athlete and student, and finally (3) being aware of what makes programs grow and thrive. I would fully trust David to become a partner in building a successful athletic program. He understands that pure talent does not insure success -- there has to be a deeper understanding of "fit" for students to get all they can from their eventual college or university experience. Likewise, he knows that coaches are looking for students of character and potential. In the best possible terms, David is someone who sees the coach's side of the story as well as the athlete's. He is the perfect individual to connect the dots and build the relationships that transform programs and individuals. His ability to listen and get to the heart of the matter is authentic and refreshing, when so many people just want to make "the deal", David is truly concerned with doing the right thing!